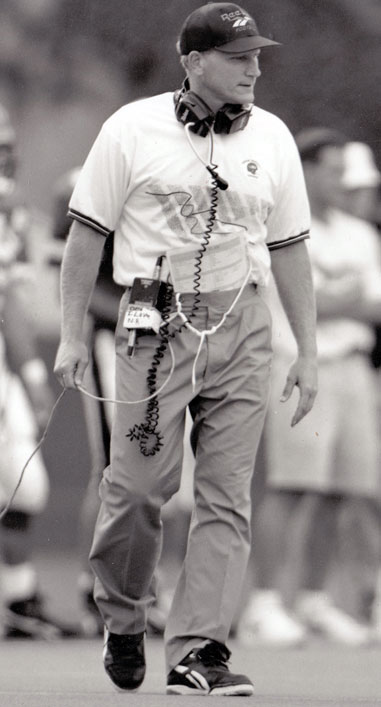 "Take care of the little things, and all the big things will take care of themselves."
- Dan Allen
The Dan Allen Foundation was founded for the purpose of raising awareness of Multiple Chemical Sensitivity Disorder (MCS) and similar neurological disorders caused by exposure to environmental toxins, chemicals, and pollutants.
The Foundation was established in the memory of Dan Allen, former head football coach at Boston University and the College of the Holy Cross. The primary aim of the Foundation is to attract attention to the hazards associated with environmental toxins, chemicals, and pollutants so that at-risk individuals may recognize and avoid exposure to such toxins and pollutants that can potentially lead to the onset of MCS and similar disorders.
MCS, its symptoms, and casual factors are largely unknown to the public at-large as it is considered a new and emerging diagnosis within the medical community. MCS is triggered by exposure to hazardous toxins, chemicals, and pollutants and its onset varies based on the extent of the exposure and the particular sensitivities of the individual.
As such, the Foundation's purpose is to raise awareness of MCS and to educate the public on the preventive measures that can be taken to avoid its onset.